In the Thesis Skin Data Manager, locate the backup data you'd like to export in the Backups table, and then click the Export button.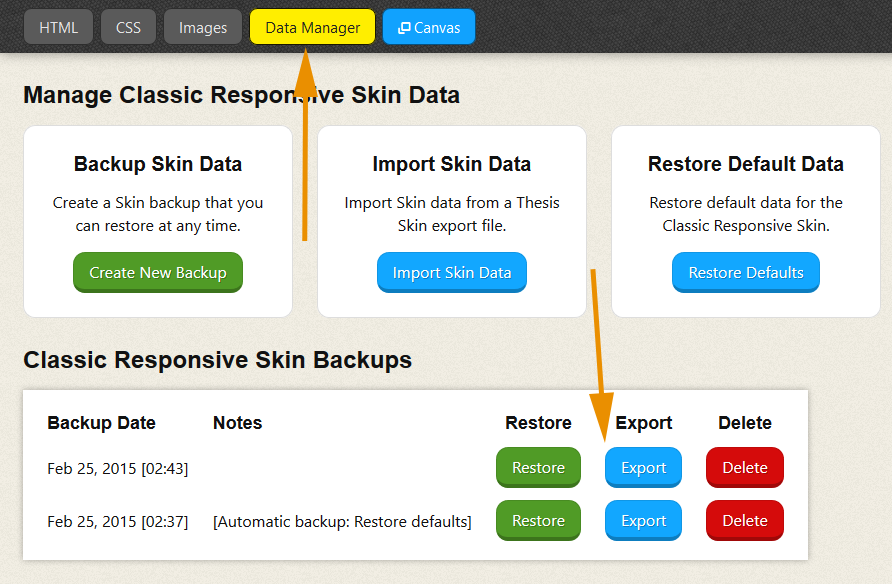 In the resulting pop-up window, select the pieces of Skin Data you wish to export, and then click Export Skin.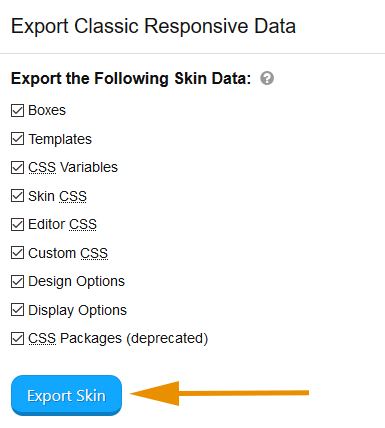 Thesis will now generate a .txt file with your exported Skin data. Depending on your browser's settings, this file may download automatically, or you may receive a prompt to save the file.
You can now use this export file to import Skin data on other Thesis sites!
You oughta know: Thesis Skin data can only be imported to the same Skin! You cannot, for example, import Classic Responsive data on a site running the Social Triggers Skin.