Update: Video is no longer available and has been removed.
Do you own Thesis yet?
If not, you should take a look—Thesis is perhaps the best way to improve your in-site technical SEO. And not only do you get a solid code framework, but you also get tons of design options built right into your WordPress Admin.
1. Thesis SEO Post Settings
Here's a screenshot of the SEO Post Settings. You can find this panel below each of your posts and pages.
2. Category Page SEO Settings
As we talk about in the video, here's where you can edit each and every one of your Category pages and tag pages.
This is important because it allows you to bolster your category pages with more information, and when you take advantage of it, you create a category page that's better for visitors and search engines.
On each Category settings page, which you can find in your WordPress administration panel under Posts > Categories, you'll see this interface: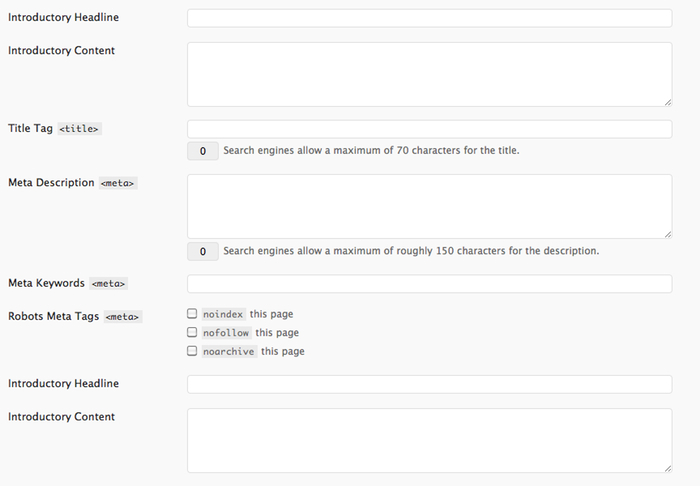 Bottom line? Thesis makes it easy to enhance your WordPress Category Page SEO!
3. Bulletproof, Efficient HTML
When you use Thesis, there's loads of SEO benefits that you get, just by activating it. It's not clear to the untrained eye, so we'll break it down:
1. On your single post pages, your titles are on h1 tags. This is important because some themes use the h2 tags by default, and that's not preferable since h1 tags are the most important on-page tags (aside from the <title> tag)
2. Your content loads first, which is beneficial because Google sees what makes each one of your pages unique. If your sidebar loads before your content, that means your content appears lower in the HTML, which can appear as if the content isn't as important as your sidebar.
3. And much, much more.