You might remember my article about the 9 Essential Body Parts of a Web Business from earlier this year.
Now you can see it as a cool graphic.
Click the image to see the full size version (there's awesome quotes to tweet there, too):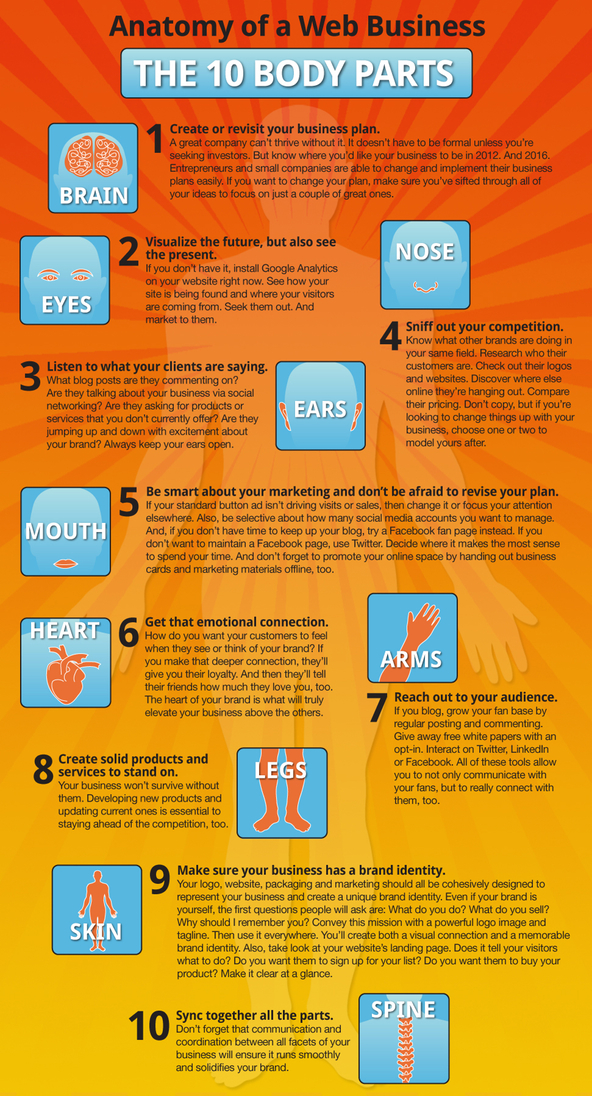 Make sure you check out the tweetables at the bottom of this page.