Effectus can be configured in an impressive number of ways by using only the Design options, and here are just a handful of configurations that you might wish to try out.
Default Layout Options
Upon installation Effectus will default to the following layout options.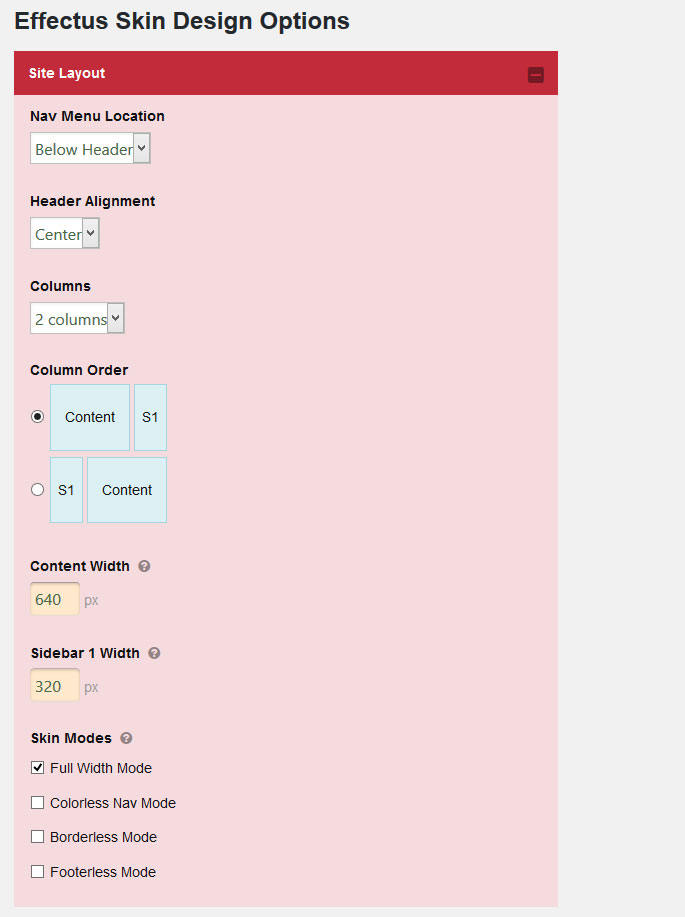 Single Column Fixed Width Layout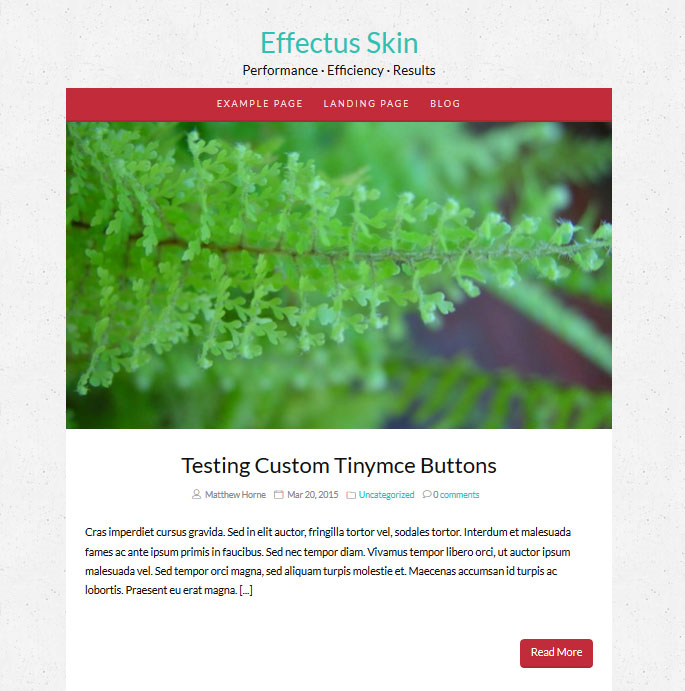 Configuration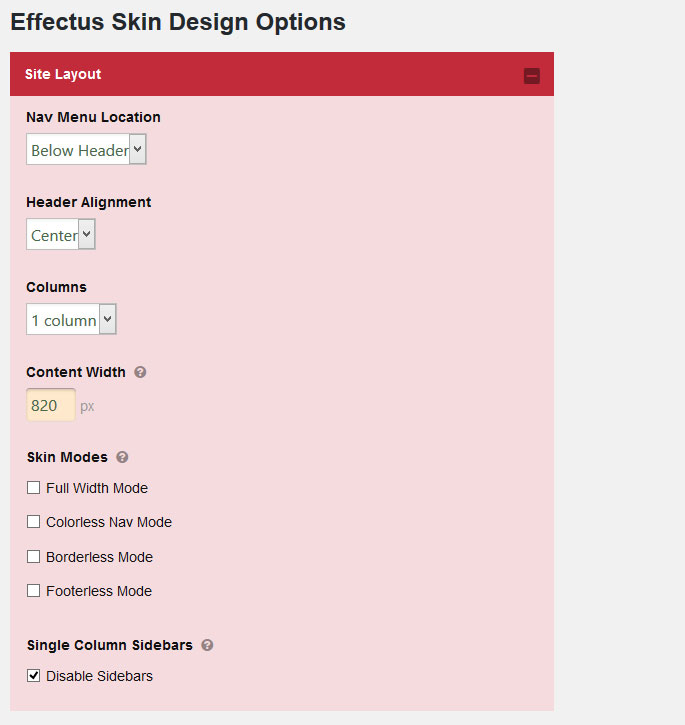 Additional Options
Background Color is similar to the Background Image.
Site Background Image from Subtle Patterns.
By keeping all other options the same, you can see how the different number of columns affects the overall look of your site.
2 Column Fixed Width Layout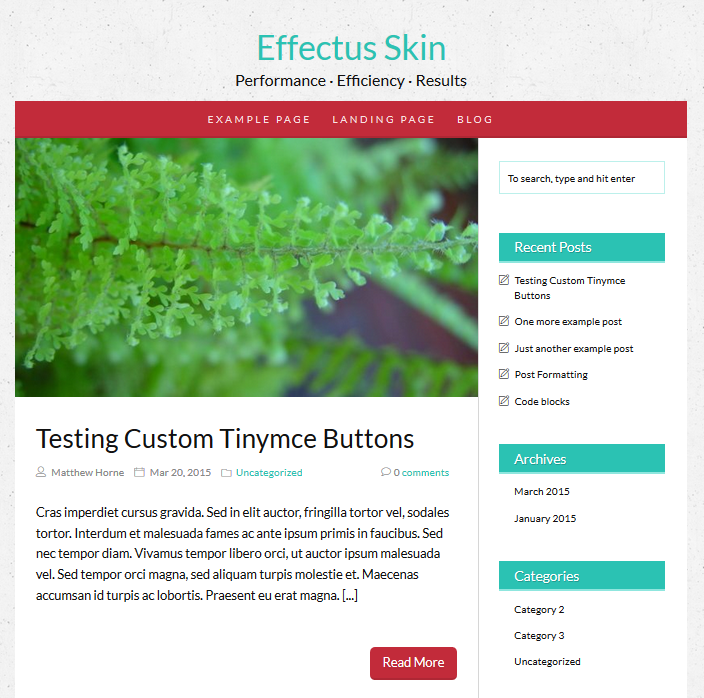 3 Column Fixed Width Layout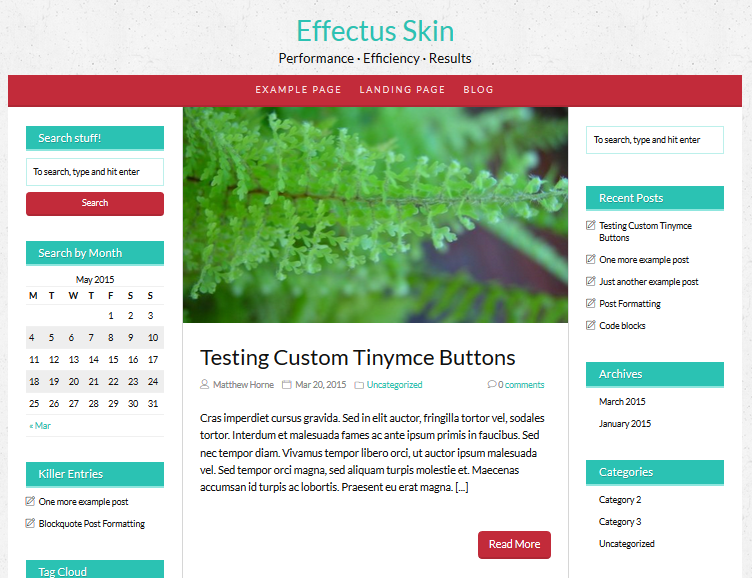 Effectus has an Action Box that is present on the Front page and Home template. The Action Box is highly customizable with a few simple but powerful options to allow you to style it accordingly.
Default Action Box design Options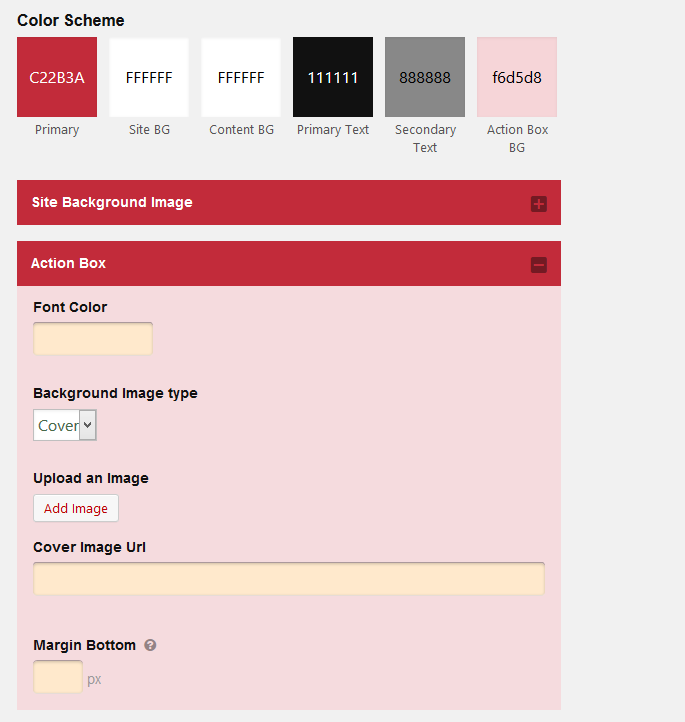 For a more striking look it is best to set your Layout Options to Full Width Mode.
With a few simple clicks you can turn the default Action Box into something nobody is going to miss.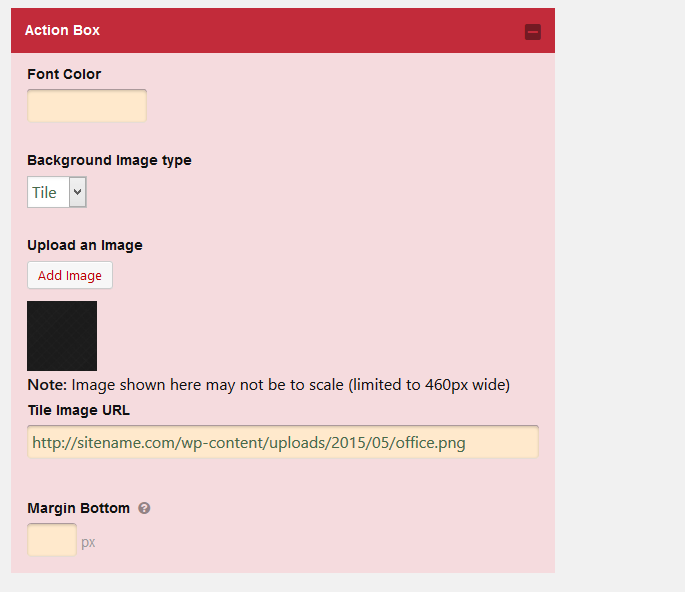 Which can change the appearance quite dramatically.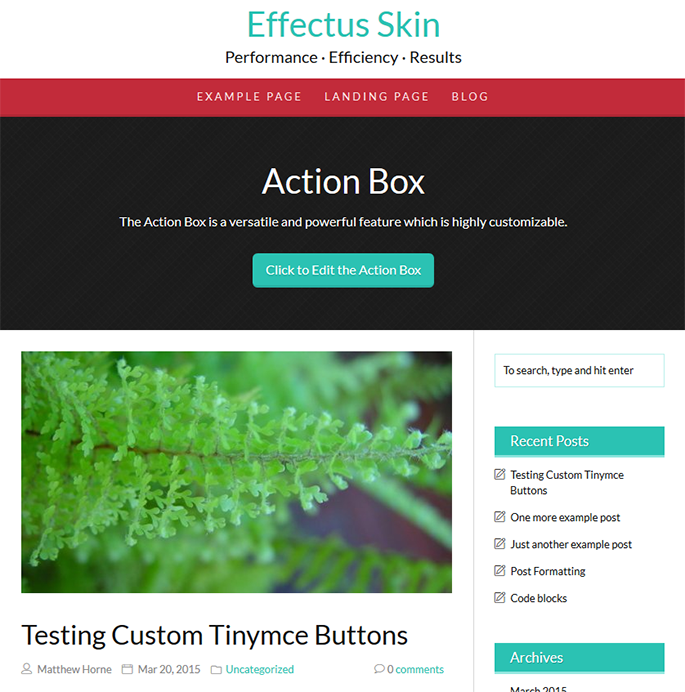 Adding a Site Background Image can make your content stand out even more.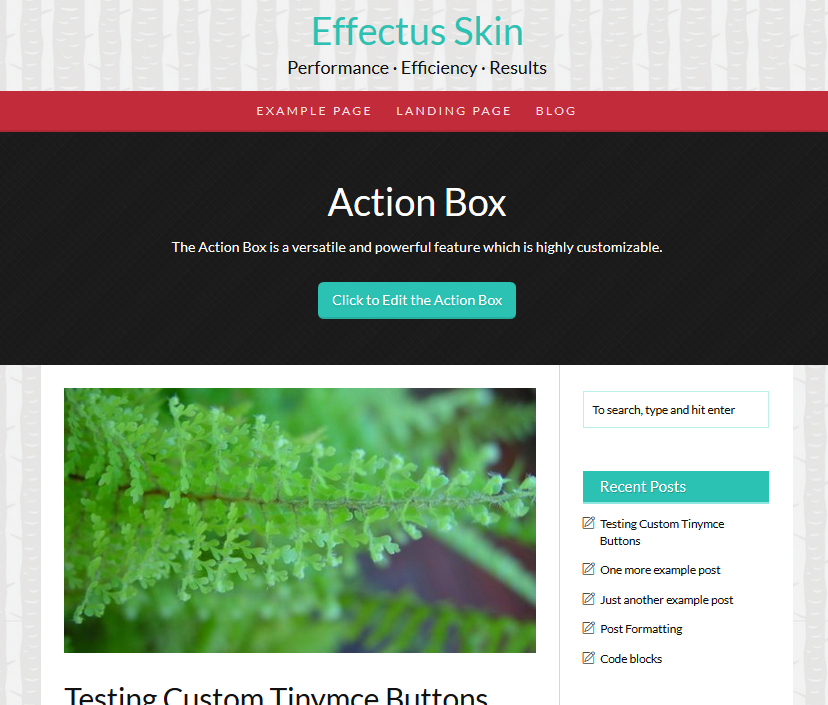 The Action box also has an option "Margin Bottom" to add some spacing between your Action Box and content.