Adding Google Tag Manager to your site is incredibly easy with the Google Tag Manager Box for Thesis.
Simply install and activate this Box, and then proceed with the instructions below.
Easiest Instructions Ever
After installing and activating the Google Tag Manager Box, visit the Thesis Site Menu and then click on the Google Tag Manager link.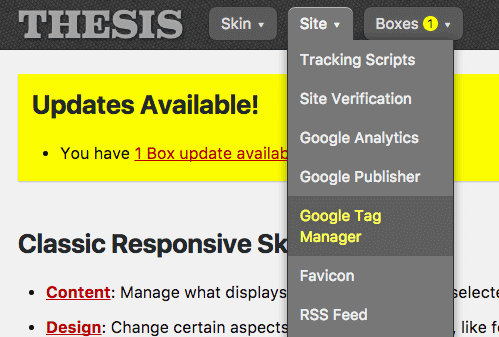 On the resulting options page, simply enter your Container ID into the available field, and then click the green save button in the upper right corner.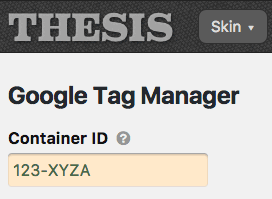 You're done! Thesis will now place Google Tag Manager code in the appropriate locations, and your site will be good to go.