This article is deprecated! Any technical information contained herein likely refers to software versions that are now obsolete. Please visit our blog home page for current updates.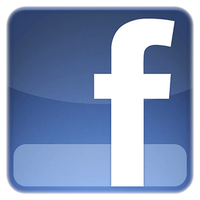 You know the power of Facebook.
Not only does it drive good traffic, it also allows you to interact with your loyal fans and customers (see how DIYthemes is it here).
The question is do you really want to spend time driving traffic to your site… just to send it off to Facebook?
Likely not.
So here are four great ways to build Facebook into your design without losing your readers.
1. Get More Facebook Likes With the Facebook Like Box
Yes, this isn't a new tool… but it's a great one.
The advantage of the Like box is this: people can like you without leaving your website.
To implement this on your site, just go to: http://developers.facebook.com/docs/reference/plugins/like-box and change the URL to your Facebook Page.
Then you can get a preview of how your Like Box will look after each setting adjustment. And when you get it the way you want it, click "Get Code."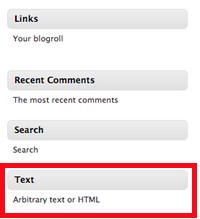 To get this into your blog, go to your Widgets section, add a new Text Box, and drop the code in the text box. It's as easy as that, and people will be able to connect with you on Facebook without leaving your site.
Here's an example of the Facebook LIke Box creator on that link I shared: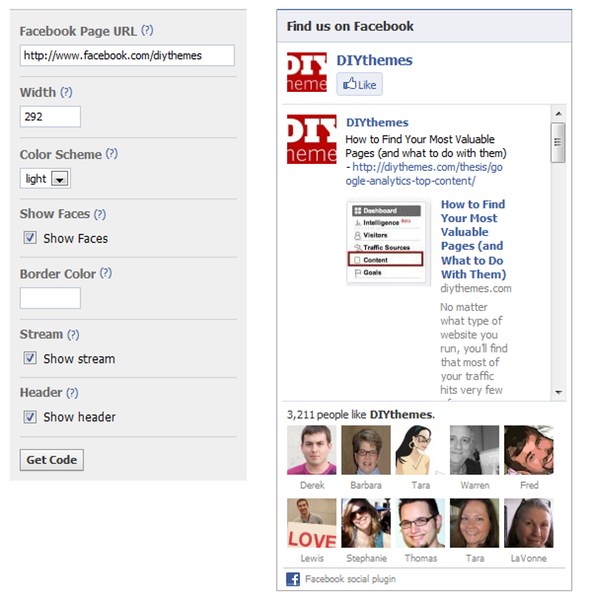 2. The Facebook Like Button (and How It Drives Great Traffic)
Again, it's not a super new tool, but you want to make sure you're using it properly.
When you use the Facebook Like button (or the now defunct Facebook Share button), someone likes an individual post or individual page on your website or blog—they aren't liking your Facebook Page.
Here's how it works:
When someone clicks the Like button, a story will show up in their news feed saying that they Liked your post or website. This is great for driving traffic, but they won't be connected to you on Facebook. They'll still have to Like your Facebook Page separately… so much Liking to be done!
When you use Thesis, you can add the Like button by clicking one of the above two tutorials, or if you don't, you can simply go to the Facebook developers section here: http://developers.facebook.com/docs/reference/plugins/like/

Or, if you prefer to go the plugin route, you can add something like the Facebook Like Button Plugin that shows the LIke at the bottom of every post: (editor's note: that's not recommended because plugins can be inefficient, and become outdated):

3. The New Way to Get Facebook Likes: The Wibiya Toolbar
Have you ever visited a website, and saw a l ittle toolbar at the bottom of the site with a Like button in it?
That little toolbar is called the Wibiya toolbar, and it gives people lots of options to connect with you. They can Like your Facebook Page, see your stream, and even comment on your Facebook Page right from your website.
The downside is that many people don't know about all the cool features unless they click the Facebook link at the bottom.
To find more more, check out the Wibiya website.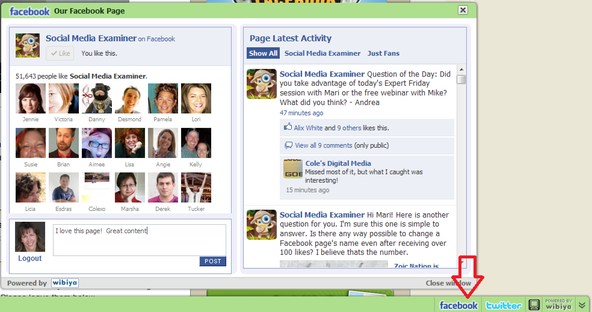 4. The Ultra-Powerful WordPress Commenting Plugin LiveFyre
You might have heard about the Facebook Commenting system, but I don't recommend it, and here's why:
People need to have a Facebook account to leave a comment.
When people leave comments, those comments are stored in the Facebook database… not yours
These are two major problems, and the happy solution is Livefyre.
This comment plugins awesome because you can tag your Facebook friends within the comments to draw attention to your articles. YOu can also easily post it easily to Facebook. And the best part? You own the comments… not Facebook.
The Livefyre plugin is a happy medium because people can login with Facebook or use an e-mail. To learn more, check out the Livefyre website.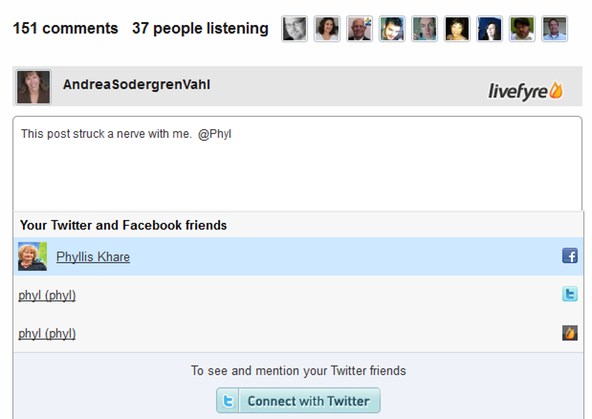 Social media is here to stay. Use it well and it will serve you up some fantastic traffic. Just don't send them away from your website in order to connect with you on your social media platforms.
How about you? How do you use Facebook on your site?