Today, I've got five quick links for you.
How to Add a Pinterest Pin It Button to WordPress and Thesis
You might have heard about Pinterest. It's becoming a huge deal, and in the past few months, has soared into one of the most popular websites on the interent (Alexa ranks it at 135). See the graph here: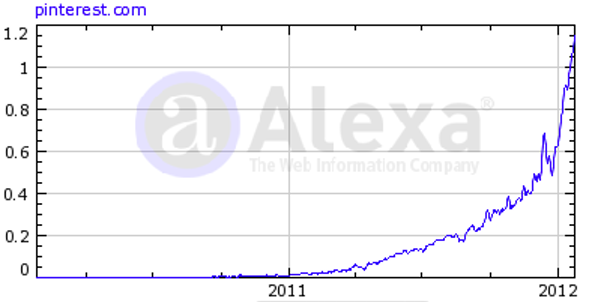 Well, here's how you can add a Pinterest Pin It button to your WordPress blog so you can potentially score some traffic.
Note: I don't usually value Alexa data, but when a site soars that quickly, and it can be seen on Alexa just like that, it's usually a huge deal.
Discover How Your Readers (and Customers) Make Decisions

Ever wonder what makes people choose one product over another? Or why discounting is HORRIBLE for business? Or why people use emotion in decision making (Hint: If you're as rational as Spock, you're doomed)?
Listen to this audio master class with Jonah Lehrer and I to learn all about it.
Why Stories Sell: Transportation Leads to Persuasion

By now you've heard about the importance of stories, but why are they so effective? In this article by Psyblog, you'll learn about the psychology behind what makes stories sell. Hint: It's all about transporting your reader from one place to another.
Read Why Stories Sell: Transportation Leads to Persuasion
The Beginner's Guide to Email Marketing

Did you see the latest resource on DIYthemes? It's called Email Marketing for Everybody, and we dub it the "beginner's guide to email marketing." If you haven't already, check it out.
A Complete Guide to Ranking Higher in Search Engines

This is an older resource, but still just as valuable today as it was when it was first written. This is the beginner's guide to WordPress SEO. If you need a refresher, go check it out.