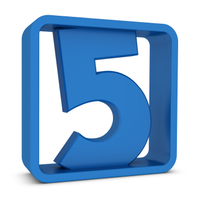 You're busy, and rightfully so…
Running great websites can be a lot of work.
However, if you missed any of these great articles, you'd be doing yourself a disservice.
So, check them out now:
1. Improve Your Website's User Experience
Chris Pearson, the creator of Thesis, was invited to speak at TechMunch in NYC. During that presentation, he shows you how to improve your website's user experience. Click here to see the slides he used in his presentation.
2. Improve Your Website's Conversion Rates
About a week ago, I recorded a video with Pat Flynn, where I showed him how he can increase the conversion rates on his blog. It's around 30 minutes long, but it's absolutely free, and requires no opt-in. Watch the video here.
3. Make Your WordPress Website Load Faster
I've told you this before, but I'll say it again. If you're serious about your website, your website must load quickly. If it doesn't, you can lose out on sales, and potentially rank lower than your competitors in search engines. Read this tutorial that shows you how to improve your WordPress load times.