Updated for Flex 2.0
Flex includes a custom menu system that allows you to provide a default menu by going to Thesis → Skin Content → Flex Menu (Flex), where you will be presented with the following options: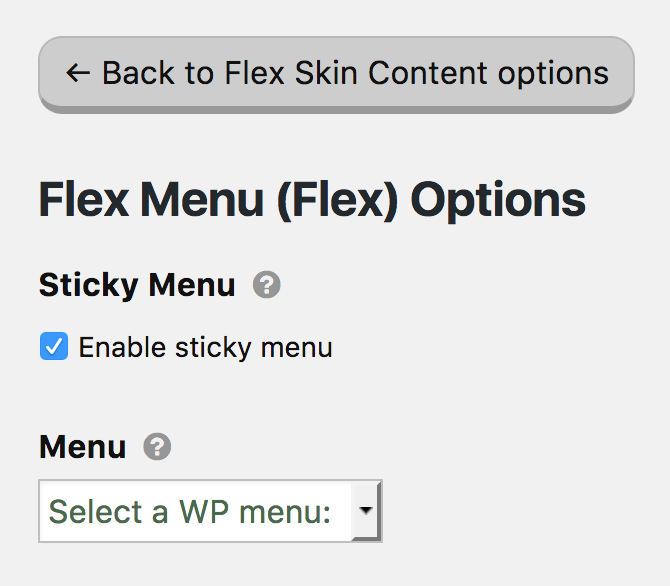 Options
Sticky Menu (added 2.0) – Checking this option will cause the menu to stick to the top of the page even when scrolling.
Menu – select a default menu to display.
Post Meta Options
When editing a post or page you will see a metabox on the right hand side just below Thesis Skin Custom Template where you can select a different menu for that post or page.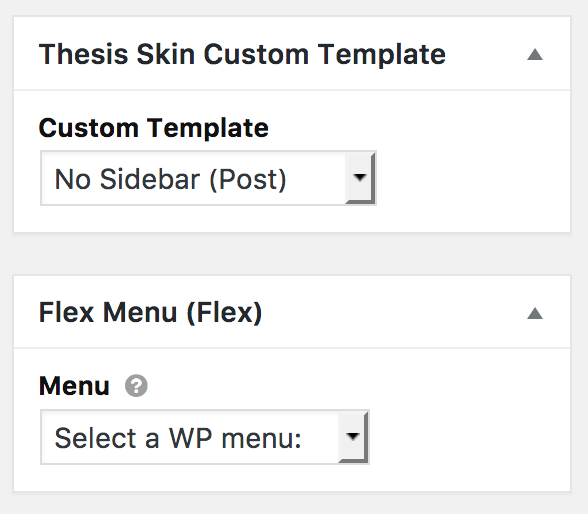 Output
Desktop menu: example of different states and sub menus.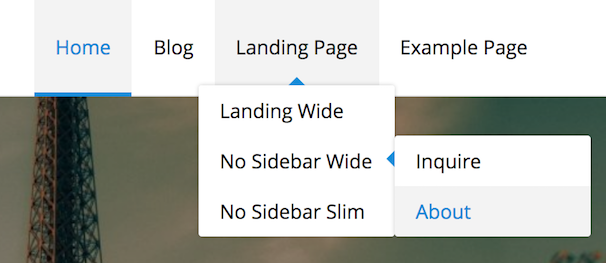 Mobile Menu: with expandable sub menus.