Updated for Flex 2.0
Flex comes with a customizable Author Box. You can access the Author Box Options by going to Thesis → Skin Content → Author Box (Flex), where you'll see the following options: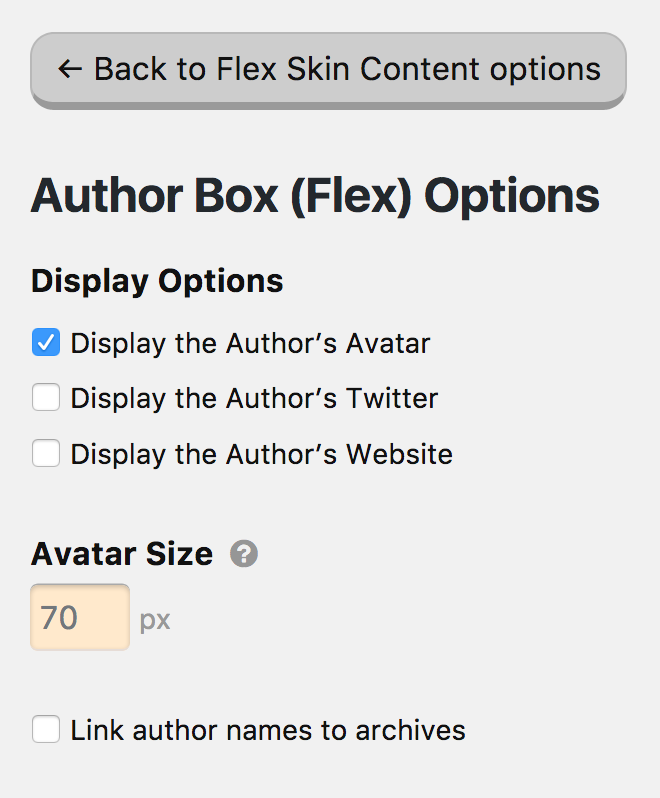 Options
Display Options

Display the Author's Avatar – If enabled the authors avatar will be displayed.
Display the Author's Twitter – Displays a Twitter icons after the author's name.
Display the Author's Website – Displays a globe icon after the author's name.

Avatar Size (default 70px) – You can control the size of the avatar with this option.
Link author names to archives – If this option is selected the authors name will link the the authors archives page that is generated by default.

Add nofollow to author link – select this option if you don't want robots to follow this link.
Output