This page is part of the Thesis Skin Manager documentation.
Step 1: Go to the Skin Editor.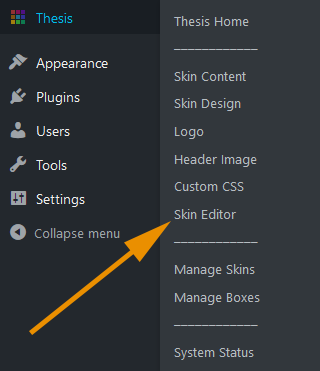 Step 2 & 3: Select Data Manager from the Thesis Menu bar and then determine which backup you want to restore from the Backups table and click the Restore button.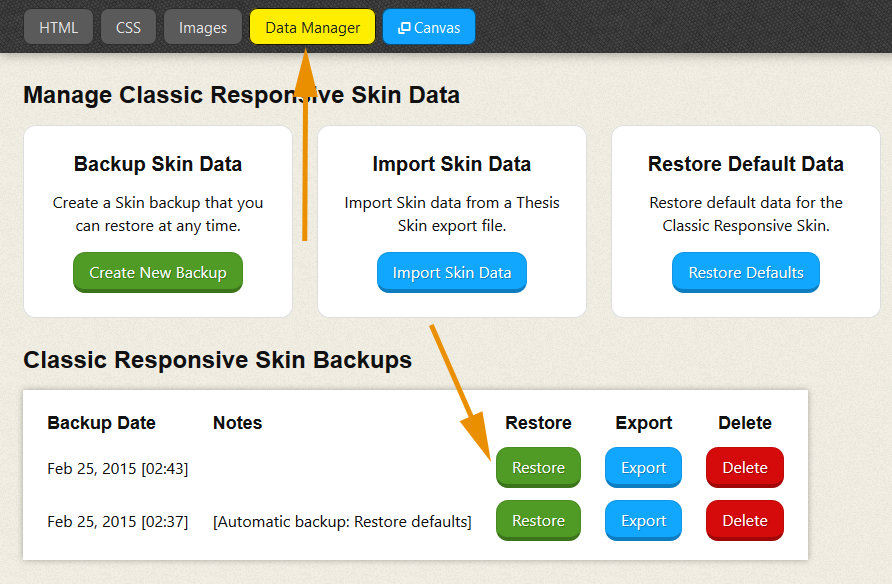 In the pop-up window which appears, click OK to complete the restore.
You'll be redirected back to Skin Editor → HTML once the restore is complete.