This page is part of the Thesis Skin Manager documentation.
Step 1: Go to the Skin Editor.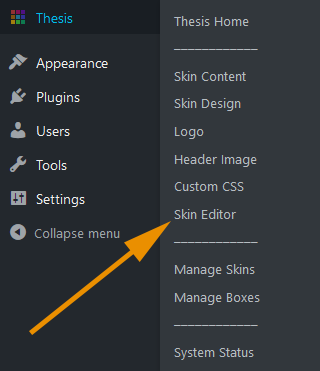 Step 2 & 3: Select Data Manager from the Thesis Menu bar and then click Restore Defaults.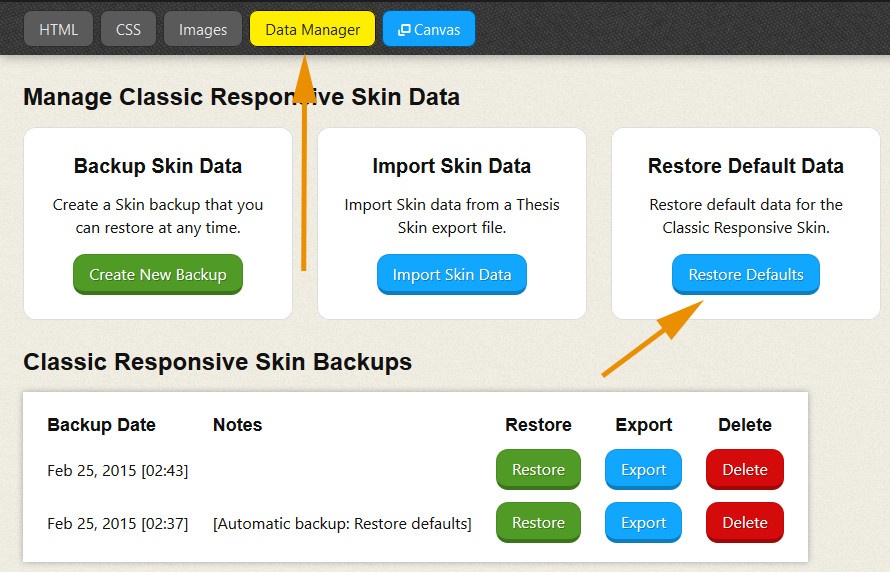 Step 4: In the pop-up window which appears, select which defaults you'd like to restore, then click Restore Selected Defaults. (If you change your mind about performing the restore, you can click the OK button to just close the window instead.)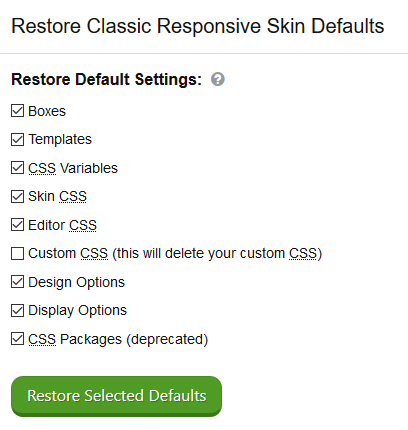 You'll be redirected back to Skin Editor → HTML once the restore is complete.