This page is part of the Thesis Skin Manager documentation.
Step 1: Go to the Skin Editor.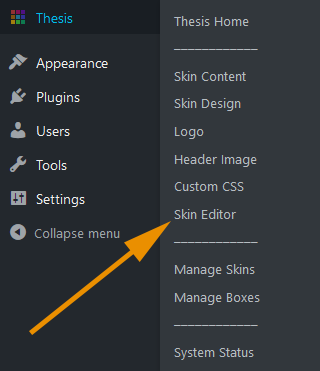 Step 2 & 3: Select Data Manager from the Thesis Menu bar and Click Import Skin Data.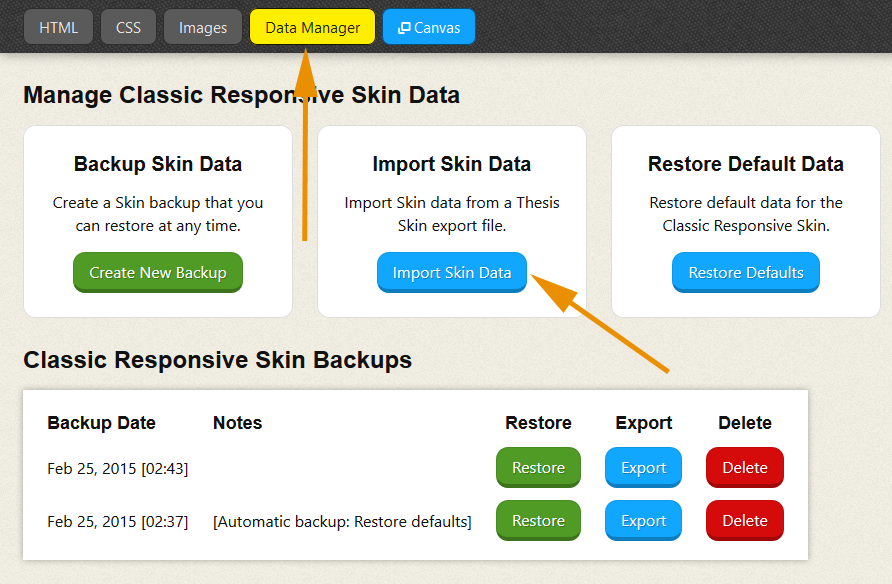 Step 4: In the resulting pop-up window, click "Browse" (button text may vary depending on which web browser you use), locate the .txt file which contains the skin data you wish to import, then click Import Data. Click OK to confirm the import.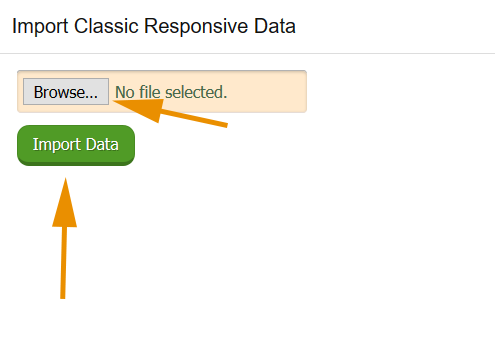 You'll be redirected to Skin Editor → HTML, where the new Skin's data will now be active.