This page is part of the Thesis Skin Manager documentation.
Step 1: Go to the Skin Editor.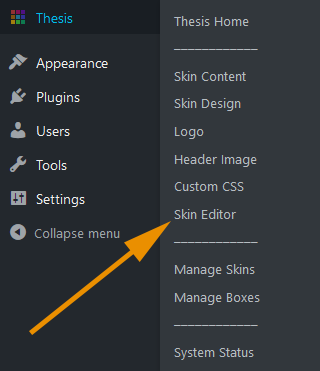 Step 2 and 3: Select Data Manager from the Thesis Menu bar and then determine which backup you want to export from the Backups table and click the Export button.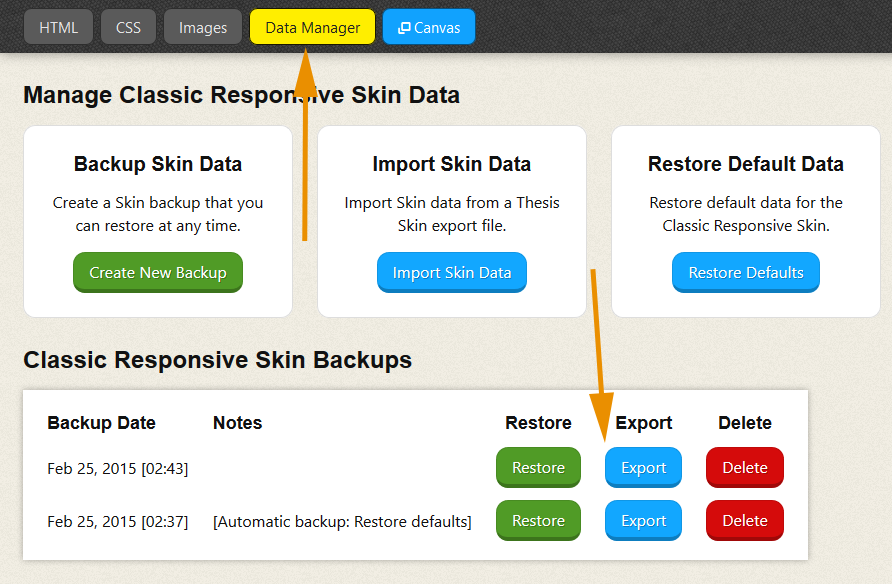 Step 4: In the pop-up window which appears, check the boxes for the type(s) of Skin Data you wish to export, then click Export Skin to complete the export.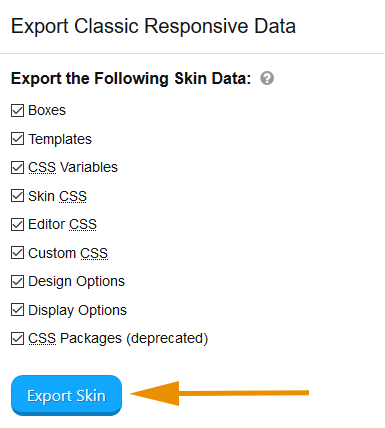 A .txt file containing the exported skin data will be generated, and then downloaded to your computer (depending on your browser's settings, this may happen "behind the scenes," or you may receive a prompt to save the file).