This page is part of the Thesis Skin Manager documentation.
Step 1: Go to the Skin Editor.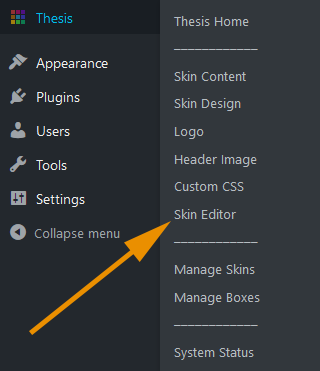 Step 2 and 3: Select Data Manager from the Thesis Menu bar and then determine which backup you want to delete from the Backups table and click the Delete button.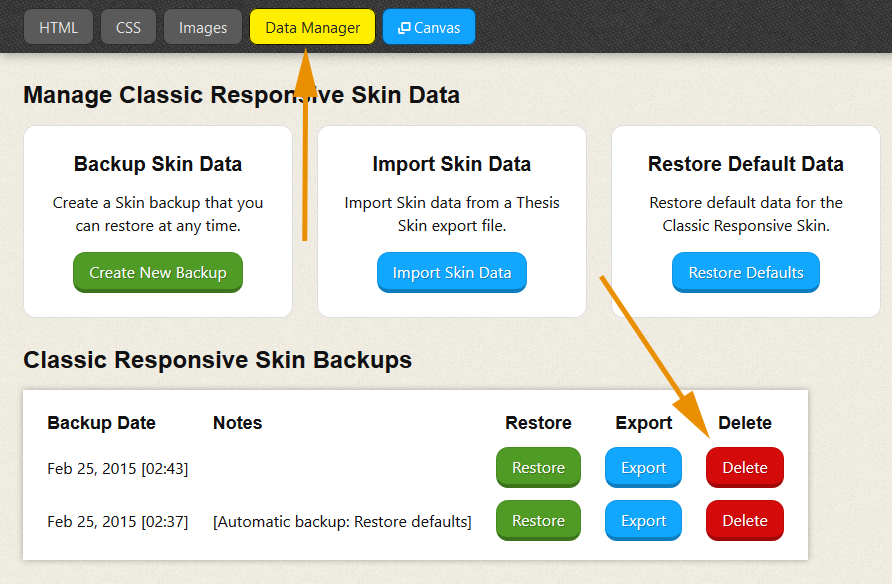 In the pop-up window which appears, click OK to confirm the deletion.
You'll see a message which says Backup deleted!, and then the list of backups will be updated to remove the deleted skin.