According to Google:
The Google Analytics experiments framework enables you to test almost any change or variation to a website or app to see how it performs in optimizing for a specific goal.
If you'd like to add Experiments to your Thesis site, you can do so with the help of the Google Analytics Experiments Box from DIYthemes.
After installing and activating this Box, proceed with the steps outlined below.
Add Google Analytics Experiments to Your HTML <head>
After activating this Box, mouse over the Site dropdown menu in the Thesis Admin and look for the HTML Head link (which ought to be the last available link). On the resulting HTML Head Editor screen, look for the dropdown selector on the right side, as shown below: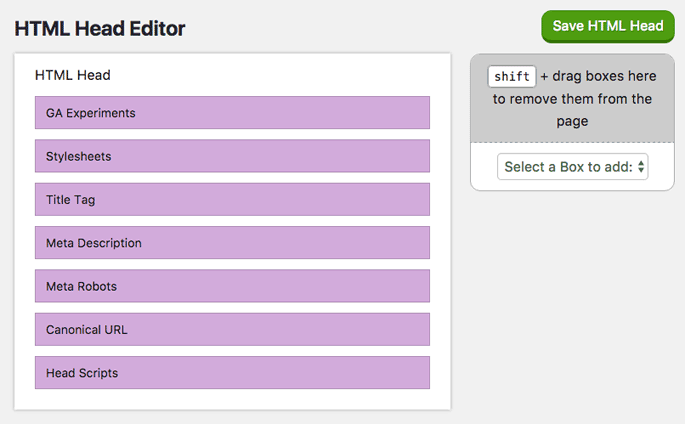 Select the Google Analytics Experiments Box from the list, and then click the Add Box button. Once the Box appears, hold the shift key and then drag and drop the Box on the HTML Head text inside the editor itself. If you've placed the Box correctly, it will appear in the first position, as shown in the image above.
Once you've accomplished this, click the green Save HTML Head button to save your modified HTML <head>.
Set Up Your Google Analytics Experiment
After setting up your experiment within Google Analytics, copy the provided Experiment Key. Next, return to the Thesis Admin and then locate and click on the Google Analytics Experiments link in the Site dropdown menu.
On the resulting settings page, simply enter your Experiment Key into the available field, and then click the green save button. That's it, you're finished!