Note: Please upload and activate the AWeber Box before proceeding with this tutorial.
Integrating AWeber with your Thesis site has never been easier. This tutorial will show you the basics of setting up the AWeber Email Signup Box so you can start running email campaigns on your site.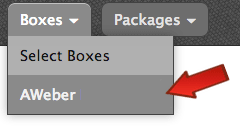 After you've installed and activated the AWeber Box, visit Thesis Admin → Boxes → AWeber to connect your Thesis site to your AWeber account.
Locate the big blue button shown below, and then click it to proceed to AWeber, where you'll receive an authorization code.

AWeber will ask you to log in, and then they'll show you your authorization code:

Copy the authorization code, and then paste it in the corresponding text box on your AWeber Box settings screen, as shown below. Next, click the "Connect to AWeber" button to connect your AWeber account to your Thesis site.

Once your AWeber Box is connected, you'll need to set 3 simple options: a default email list, a "thank you" page (where new subscribers will be sent), and an "already subscribed" page (where users who are already on your list will be sent if they attempt to re-subscribe).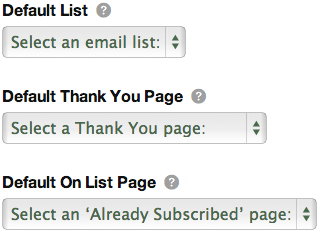 You can use any of your WordPress pages to serve as your "thank you" and "already subscribed" pages, so you have complete control over this content.
After setting up the default options, every AWeber Box you deploy in your templates (regardless of the Skin you're using) will be pre-populated these options for convenience.
Also, once you've added an AWeber Box to a template, you'll be able to control its options on the Skin Content page, without having to venture back into the Skin Editor to find it every time you want to change something.