After reading about Flex below, be sure to check out everything that's new in the Flex 1.1 update!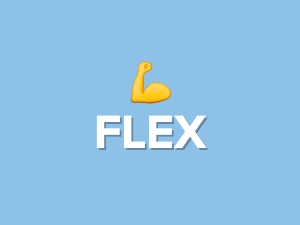 For years, we've been providing you with the best-performing designs in the business. From SEO to speed, we've focused on the details and given you Skins that look just as good on the inside as they do on the outside.
But now that we've nailed the fundamentals and can guarantee you the best out-of-the-box performance in the business, we've shifted our focus to what you really want—more gorgeous designs!
Today, I'm proud to introduce you to our newest creation, the Flex Skin for Thesis. Matthew Horne (the guy who brought you the Effectus Skin) has been working on it for months, and I know you're going to love what you see. Let's take a look!