John Sexton – Thesis Designer and Developer
No commitment required!
In the past two and a half years John has designed and coded more than 50 Thesis-based websites and has completed countless tweaks and enhancements for over 100 happy clients.
John is the Founder and Creative Director at Groupmind Media, as well as co-Founder and Senior Designer for diyninjas.com.
He also runs a private freelancing business at heyjohnsexton.com.
With an emphasis on clear communication and client education, John's design process will give you the peace of mind you need to stop chasing your web designer and start building your business.
Whether you want to class up your blog with a new header, develop a content strategy for your business, or commission a unique design that pushes Thesis to its limits, John can help you see your project through.
John specializes in taking projects from concept-to-launch. Special skills include CSS, XHTML, PHP, and Photoshop.
He also has a Ph.D. in biomedical engineering and can see your thoughts with MRI.
Thesis Theme Design Examples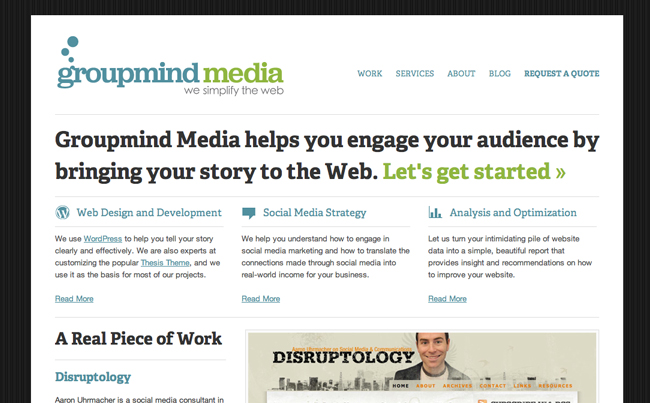 Like this design? Check out the rest of John Sexton's portfolio
here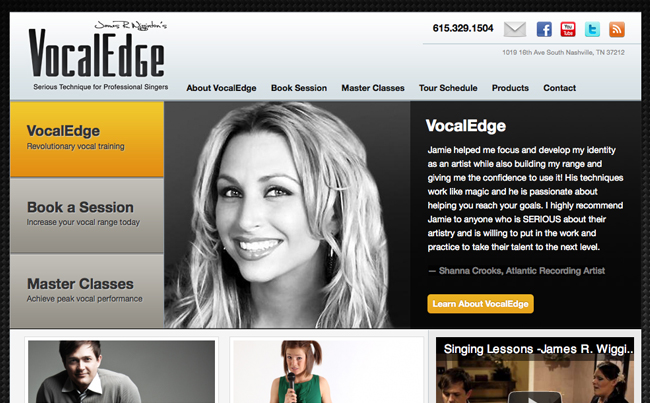 Like this design? Check out the rest of John Sexton's portfolio
here