You might remember my article about the 9 Essential Body Parts of a Web Business from earlier this year.
Now you can see it as a cool graphic.
Click the image to see the full size version (there's awesome quotes to tweet there, too):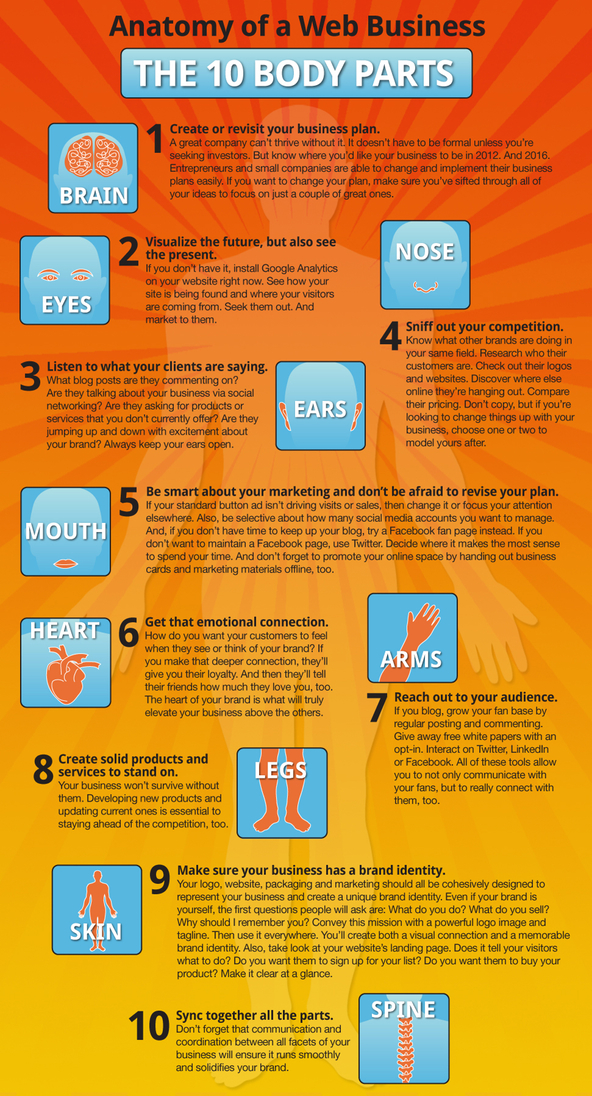 Make sure you check out the tweetables at the bottom of this page.
About the Author: Shannon Whealy is the owner and graphic artist behind Turnaround Design. She's passionate about creating powerful brand identities—through logos, websites, packaging, marketing collateral, and more—for small businesses and entrepreneurs.
If you enjoyed this article, enter your email below to get free updates!